The Gliwice company SMSAPI is growing up to the European Mobile Communication Leader
Two new awards, two new markets, twenty new employees, over 3,000 new customers and well over a billion SMS messages sent. The SMSAPI company shows that with impetus it enters a new decade, in which its industry trends favor its.
After a pandemic mobile beginning of the mobile marketing industry, when some companies cut off expenses for promotional activities, SMSAPI found a way to develop in conditions of new normality. A company from Gliwice with over 15 years of history since 2017 is part of the international Link Mobility group, on the background. Last year, SMSAPI sent a record of 1.3 billion SMS on behalf of their clients.
Consistent development resulted in the acquisition of another Business Gazelle title in March. The key condition was reporting the lack of losses for the past three years. Confirmation of the company's good pass is also the presence of the forbes 2022 monthly diamond winners, with a sales result of PLN 83 million and a profit of over PLN 12 million.
– Our work is appreciated by both business experts and the market itself, i.e. customers – companies from Poland, Europe and any other continent. In the survey of NPS satisfaction entities using SMSAPI services, our result from the last year is as much as 97 percent. positive ratings. High satisfaction is the "secret" of records and good financial results, says Wojciech Kaczmarek, managing director of Link Mobility Poland, SMSAPI brand owner.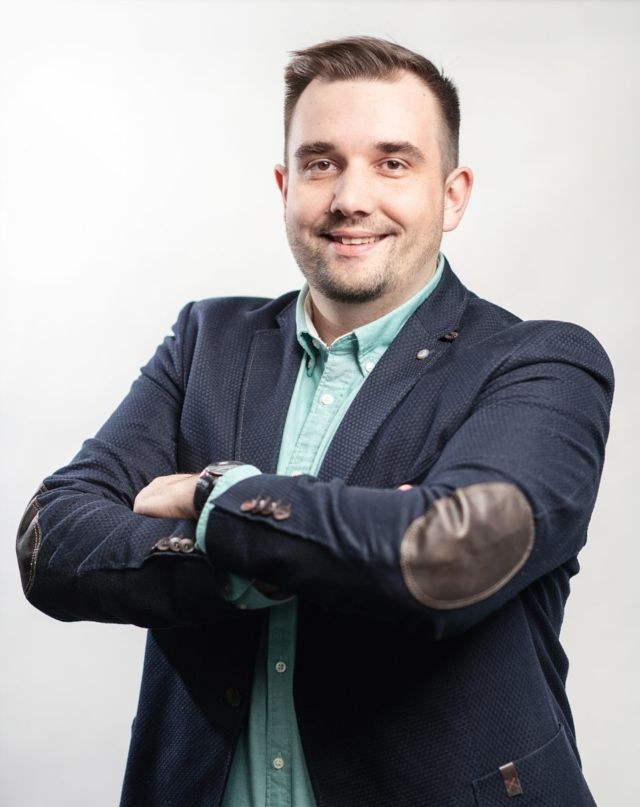 Wojciech Kaczmarek, managing director of Link Mobility Poland, owner of the SMSAPI brand
On the wave of megatrends
Published at the beginning of 2022. Report of the Office of Electronic Communications "SMS A2P services market in Poland"It shows that every fifth SMS message sent in Poland is sent not from the user's phone, but using a platform for mass shipments, such as SMSAPs. What's more, while the total number of SMSs sent in Poland is decreasing every year, the automated A2P text messages are gradually coming.
– Companies, offices and organizations are more and more applications of our service. The moment when business became convinced of how many processes can be accelerated and improved using an SMS, was the crisis time of pandemic. We started receiving messages with e-prescription, notifications of quarantine or vaccination. There are online shopping on the wave, but also non-internet ones have bet on online contact, e.g. medical facilities, language schools or advisory services. SMS support turns out to be very helpful at all sales stages. All this meant that we served almost 8 thousand last year. customers – says Wojciech Kaczmarek – This year, we expect further increases, because the ISO 27001 certificate we obtained will open the door to completely new industries requiring the highest security standards such as banks and financial institutions – adds the managing director of the SMSAPI.
Appetite for more
Last year, SMSAPs passed under the sign of expansion to new markets. After entering Sweden, the company opened an office in Bulgaria. This year, he is preparing for a similar move in subsequent countries. Rapid development means not only launching local branches, but also a demand for new experts at the headquarters. Over the past year, the SMSAPI crew increased its numbers with OK. 50 to 72 people.
– New employees are needed not only in international expansion, but also to implement integration with the systems of the increasing SMSAPI business partners. Especially with e-commerce platforms, such as Shoper, Prestashop, Woocommerce and Make. We created the partnership department for better coordination of such activities. A new cell was also created – Network Operation Center – This is a team with 17 people, dealing with monitoring SMSAPs and other Link Mobility Platform 24 a day, 7 days a week – says Wojciech Kaczmarek.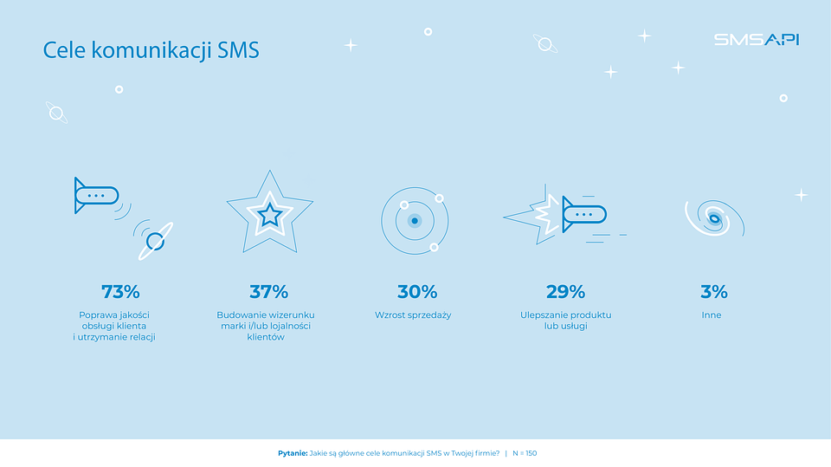 Source: report " SMS communication in business 2022 "
SMSAPI started the current year with the publication of the report "SMS communication in business 2022". This is the most extensive study on business mobile business communication in Poland, based on the study of several hundred companies using this type of solution. It shows that the mass SMS in serves companies not only as a way of increasing sales. The vast majority of managers see in it primarily a tool for customer service and building, maintaining good relationships.